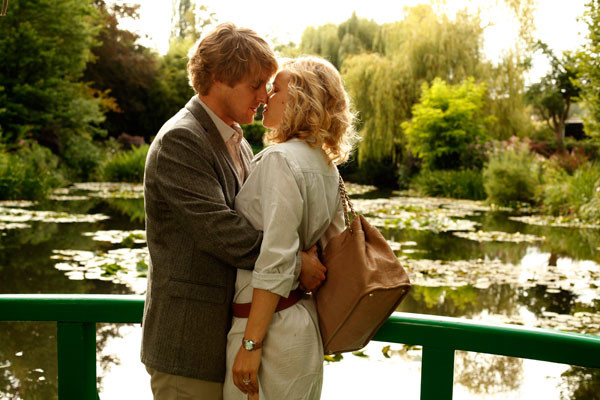 Midnight in Paris, the new film by Woody Allen will open the Festival de Cannes on May 11th in the LumièreTheatre, in the presence of the Jury presided by Robert De Niro.

The romcom, which was shot last year in the French capital, brings together a broad international cast, including Owen Wilson, Rachel McAdams and Marion Cotillard, as well as Kathy Bates, Adrien Brody, Carla Bruni-Sarkozy, Gad Elmaleh and Léa Seydoux.
Following London (Match Point) and Barcelona (Vicky Cristina Barcelona), it's the turn of Paris to be honoured by the lens of the New York film director most appreciated by European audiences.

"Midnight in Paris is a wonderful love letter to Paris", declared Festival director Thierry Frémaux. "It's a film in which Woody Allen takes a deeper look at the issues raised in his last films: our relationship with history, art, pleasure and life. His 41st feature reveals once again his inspiration."

Produced by Médiapro (Spain) and Gravier Productions (New York), and distributed by Mars Films in France, the film is to be released in France the same day it is screened at Cannes. French audiences will thus be able to enjoy it in 400 theatres throughout the country. For this occasion, the Festival de Cannes wishes, with the consent of its partner Canal+ and the support of the national federation of French theaters, to make the Opening Ceremony of the Festival available to any theatre requesting it, so that their audiences can experience live the entire programme of the Opening Night of the Festival.
In this way, the Festival de Cannes underlines the strong ties that unite it with the theatres and their audiences, and draws attention to the films in the Official selection.

The 64th Festival de Cannes is to take place Wednesday May 11th to Sunday 22nd May 2011.