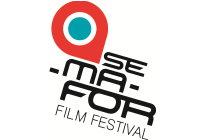 Nine jurors of International Competition were watching movies separated into three categories: professional, amateur and children animation. René Chenier, executive producer in  National Film Board of Canada, was the head of professional jury. Susann Wach Rozsa, commissioner for animation at Federal Office of Culture in Switzerland, was a leader of student's competition jury.

During the evening gala festival prizes were given – Little and Big Peters – statuettes inspired by the main character of the Academy Award winner Peter and the Wolf produced by Se-ma-for.

In the professional section of International Competition a slovenian-german puppet animation Boles by Špeli Čadež was chosen a winner by the unanimous jury verdict. This picture is an astonishing story of Filip, the writer, and his mysterious neighbor Tereza – a prostitute who asks him to write for her a letter to her lover, Boles. "Without never forgetting the importance of storytelling, the author managed to make us live an enjoyable experience, mixing a whimsical appeal with the depth of emotion, creating relatable characters that conquered us with their melancholy and reality" – as said René Chenier.

Award for the best student's animation went to Norwegian But milk is important by Anna Mantzaris i Eirik Grønmo Bjørnsen. The winner is a history of a man with social phobia whom an imaginary friend (a downy personification of milk) is helping to break the barrier separating him from the outside world. "A very mature work for a student", as said the jury.

"A brilliant and original work" – these are the worlds about Hungarian Nyuszi és Öz (Rabbit and Deer) by Péter Vácz, winner of children animation competition. It is a story about a deer and a couple of rabbits separated when moved into another dimension (pictured by combination of puppet dolls with cut-outs). That movie was also chosen as the best by the children voting for the Little Peter award. Which means Rabbit and Deer was appreciated by adults as well as the youngsters.